PRODUCT DESCRIPTION

The GLF76321 / GLF76321T is an ultra-thin, ultra efficient

IQSmart

TM

load switch with an integrated Deep Sleep timer for wearables and IoT devices. The /SRO pin enables a whole system to enter ultra deep sleep power conservation mode by disconnecting the system from the battery charge, with a ultra-low standby current of 7nA typical. This feature significantly extends system battery life in devices

during shipping or periods of extended off time.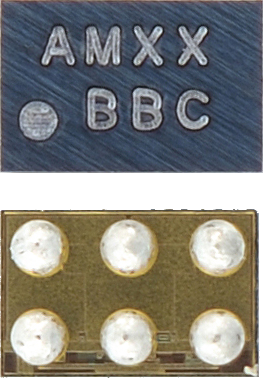 0.97mm x 0.147mm
0.35mm thick
0.5mm pitch
6 bump
WLCSP
Deep Sleep Mode by /SRO and OFF Pins

Integrated Delay Time(Hold Time)

Ultra-Low ISD: 7 nA Typ @ 3.6VBAT

Ultra-Low IQ: 3 nA Typ @ 3.6VBAT

Low RON : 31 mΩ Typ @ 3.6VBAT

Turn-Off Delay Time, 7s,

Controlled Output Rise Time
Smart Credit Cards
Thin Wearables
Thin Medical Portables
Thin Mobiles
Thin Battery Powered Systems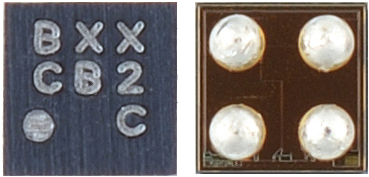 The ideal load switch would draw zero current when the application is in standby mode.
We believe GLF's IQSmart™ load switches are the closest you can get to perfection.
Our ultra-efficient and compact load switches not only offer ultra-low leakage current – up to 50 times lower than other load switches – they also exhibit the lowest RDS(ON) for a given small form factor.