IQSmart™ Deep Sleep, Power Reset, EFUSE - Advanced Protection Devices
Features Include:
Deep Sleep/Power Reset
Slew Rate Control / Inrush Protection
Reverse Current Protection
Over Current Protection
Over Voltage Protection
Over Temperature Protection
Under Voltage Lockout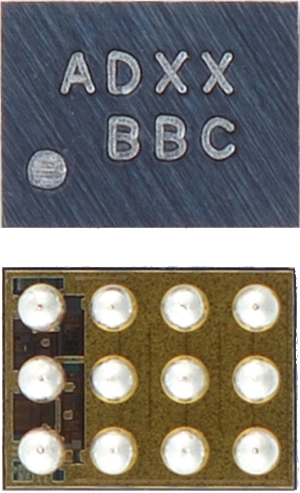 The GLF System Power Protection Switch Family include E-FUSE, Power Reset and Deep Sleep devices and features indutry lowest ON Resistances, Quiescient and Standby currents as well as the best system protection features.
The E-FUSE devices placed onto an input power rail of a system, where the power source may have unexpected transients or fault events. Typcal exemple of such is a "hot swap" event. Their protection capabilities are ideal for helping extend the lifetime and availability of a system.
The Deep Sleep Switch enables a system to enter ultra-low power conservation mode by disconnecting the battery, with the ultra-low standby current of 7nA typical. With the switch placed between a battery and system, the device significantly extends system battery life in mobile devices during shipping or periods of extended "off" times. The part supports user (push button) and software initiated events. The device has an internal debouncing circuitry.
The Power Reset Switch offers a true power reset function by disconnecting the battery after a reasonably long delay time. After the reset period, the main switch of the GLF76121 / GLF76121L reconnects the output load to the input battery for normal operation. The GLF76121 offers 5.8 second delay time before the 360ms reset duration while the GLF76121L has 11.6 second delay time and then 700ms reset time. The OFF input pin allows the GLF76121 / GLF76121L to achieve complete shutdown with a total downstream standby current of 7nA typical.