IQSmart™ Power Deep Sleep Device Protection
Features Include:
Deep Sleep/Power Reset
Slew Rate Control / Inrush Protection
Reverse Current Protection
Over Current Protection
Over Voltage Protection
Over Temperature Protection
Under Voltage Lockout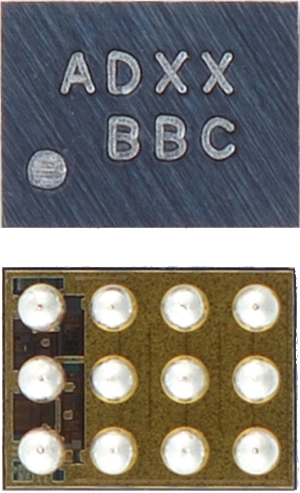 The GLF System Power Protection Switch Family include Deep Sleep protection devices and features indutry lowest ON Resistances, Quiescient and Standby currents as well as the best system protection features.
The Deep Sleep Switch enables a system to enter ultra-low power conservation mode by disconnecting the battery, with the ultra-low standby current of 7nA typical. With the switch placed between a battery and system, the device significantly extends system battery life in mobile devices during shipping or periods of extended "off" times. The part supports user (push button) and software initiated events. The device has an internal debouncing circuitry.
| Product Name | Type | Abs Max (V) | Vop Max (V) / Vout Voltage [V] | Ron Typical @Vop Max (mΩ) / Vout Accuracy [%] | IQ Typical @Vop Max (nA) | Isd Typical @Vop max (nA) | Slew Rate Control | Output Discharge | Package Size (mm) | EVB Manual | Status |
| --- | --- | --- | --- | --- | --- | --- | --- | --- | --- | --- | --- |
| | | | | | | | | | 0.97 x 1.47 x 0.55/0.35 | | Released |
| | | | | | | | | | 0.97 x 0.97 x 0.55 | | Sampling |
| | | | | | | | | | 0.97 x 1.47 x 0.55/0.35 | | Released |