6A Integrated Load Switch with Configurable Power Reset Timer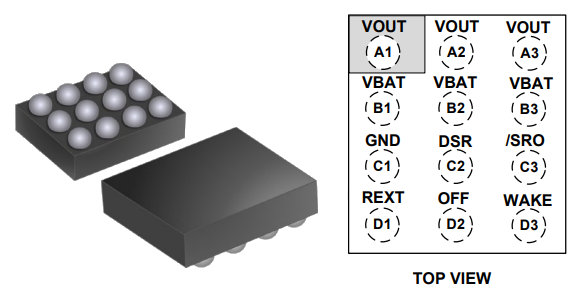 1.27mm x 1.67mm
0.55mm thick
0.4mm pitch
12 bump
WLCSP
Ultra-Low I

SD

: 360nA Typ @ 3.6VBAT
Ultra-Low I

Q

: 420nA Typ @ 3.6VBAT
Low R

ON

: 19mΩ Typ @ 3.6VBAT
IOUT Max: 6A
Wide Input Range:
Power Reset Mode by /SRO Pin Disconnect the downstream system from Battery Source
Programmable delay and reset duration by one external resistor, REXT

Reset delay time by /SRO pin
Turn-off delay time by OFF pin
Power reset duration time

Integrated Output Discharge During Reset Period
Controlled Output Rise Time: 1 ms at 3.6 VBAT
Operating Temperature Range: - 40 °C to 85 °C
Smart Wearables

IoT Devices
Medical Devices
PART SCHEMATIC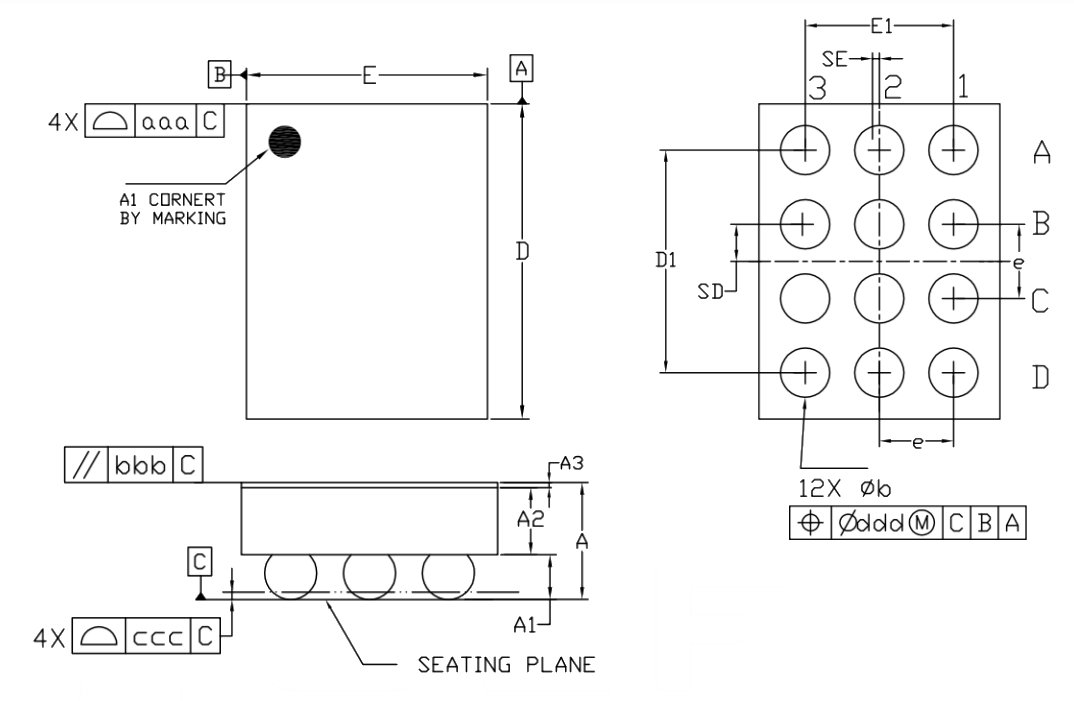 PRODUCT DESCRIPTION
The GLF76431 is a 6 A load switch with a configurable reset timer for portable devices. The /SRO pin offers a true reset function enabling the load switch to completely disconnect the load from the input battery after a reasonable long delay time. After the reset period, the main switch of the GLF76431 reconnects the output load to the input battery for normal operation. The programmable delay time to the power reset mode by an external resistor on the REXT pin provides designers with system design flexibility.
The OFF input pin allows the GLF76431 to achieve complete shutdown with total downstream standby current of 360 nA typical. With the switch placed between a battery and system, this switch can help to significantly extend system battery life in mobile devices during shipping or periods of extended off time
The GLF76431 helps to reduce power consumption with the best in class RON and a breakthrough on state IQ of only 420 nA typical when the switch is on.
The GLF76431 integrated 1 ms slew rate control can also enhance system reliability by mitigating bus voltage swings during switching events. Where uncontrolled switching can generate high inrush currents that result in voltage droop and/or bus reset events, the GLF76431 slew rate control specifically limits inrush currents during turn-on to minimize voltage droop. The output discharge function makes output voltage off quickly during the reset period.